Among the many points of strength of the International School of Trieste are its new SPORTS FACILITIES which can also be rented by outside groups for their own use and include a gymnasium as well as external basketball and volleyball courts and soccer pitch. Thanks to its modern structure and regulation-sized courts, safety and fun are guaranteed for both children and adults.
Below you'll find further information about the facilities offered that will be available for rent Mondays to Fridays from 5.30pm to 9.30pm.
– Gym with indoor basketball court, volleyball court and lines for soccer (€100 per hour);
Modern wooden structure with double PVC layered dome. The internal flooring is coloured and finished with an elastic coating. The gym is equipped as follows:
– regulation basketball hoops, adjustable in height;
– four wall-mounted basketball hoops positioned on the longer sides of the court and adjustable in height;
– volleyball court at regulation size for A1 category competitions certified for international play.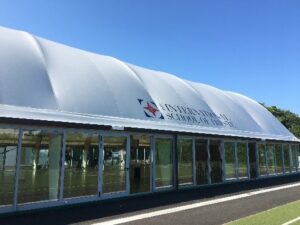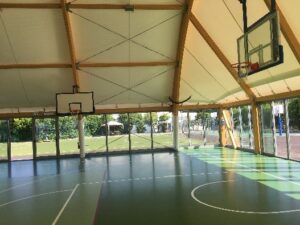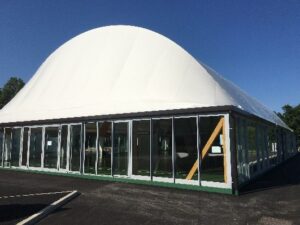 – Five-a-side Outdoor Soccer Pitch with lighting (€75 per hour)
40x20m synthetic grass soccer pitch, ideal for training and matches for all ages. Artificial lighting is provided for evening matches.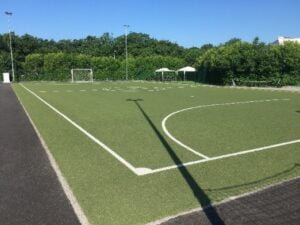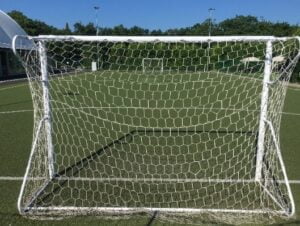 – Outdoor Volleyball Court (€25 per hour)
Regulation sized volleyball court, ideal for training and matches for all ages.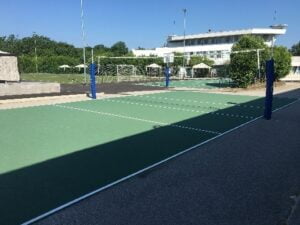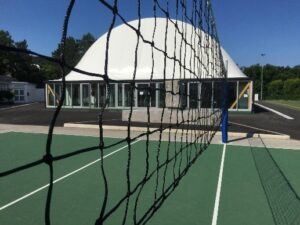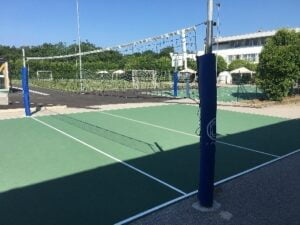 – Outdoor mini-Basketball Court (€25 per hour)
Mini-basketball court with low hoops ideal to introduce younger players to the sport.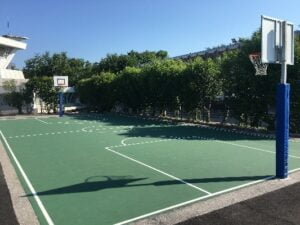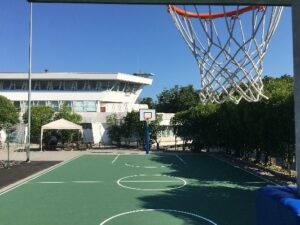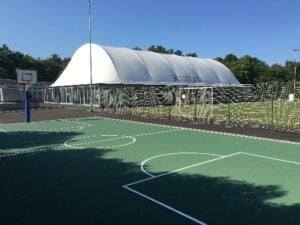 Anyone interested is kindly requested to send an email to info@istrieste.org